Very good modern kit from Battle of Britain: Ready For Battle set.
The Albion 3-Point Refueller
Not much information available online about this machines. Refuellers like this were in use with the RAF during the Battle of Britain. Apparently having 3 fuel hoses cut down the refuelling time.
Model quality
Almost no flash, great detailed instructions, excellent fit, good decals. Just perfect.
Build notes
The build was straightforward, no fit issues at all.
This time I tried to do interesting varied coat of rust colours, partially to get some experience with my new Iwata Evolution airbrush.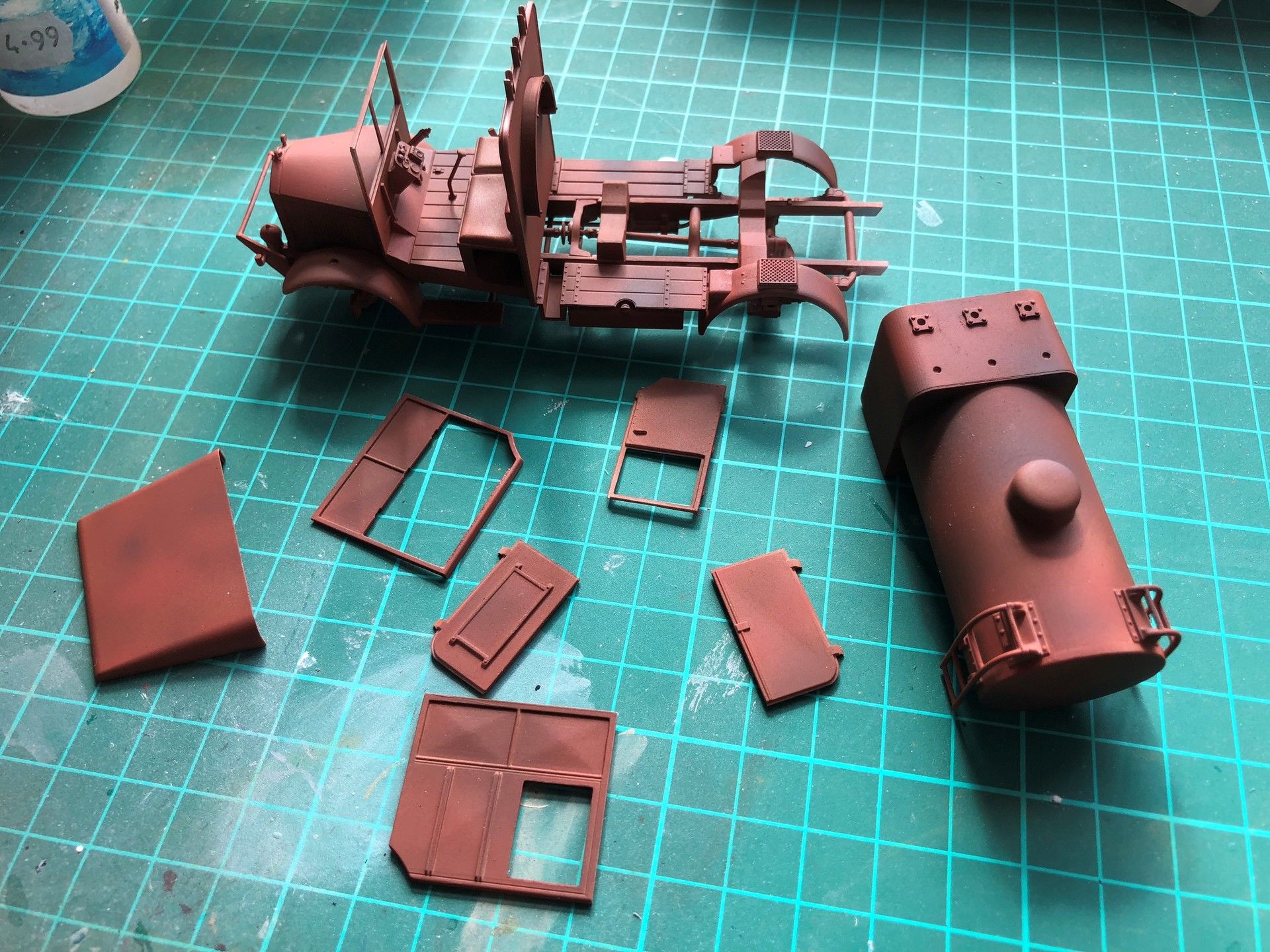 Then I applied AMMO Heavy Chipping medium, and a base coat of AMMO Mig Khaki Green #3 (A.MIG-113). After some considerations I decided to try and do camouflage for the first time. I used BlueTack to mask semi-random pattern based on paintings in kit instructions, and airbrushed it with AMMO Dark Green (A.MIG-915) from RAF colours set.
I'm quite pleased with the result, looks good enough for me.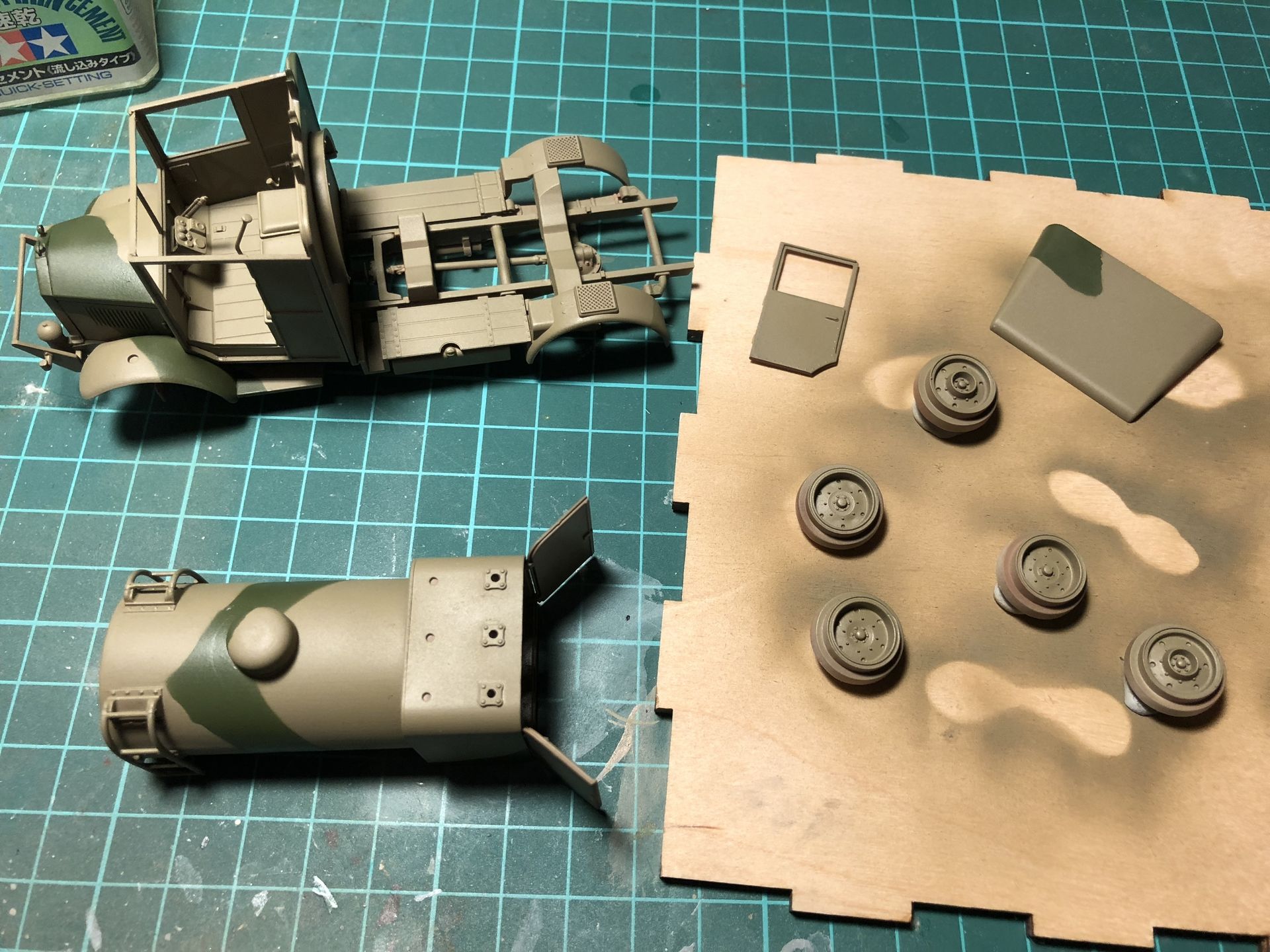 Once the camo was done I dampened the surface and chipped the paint with a stiff brush, then used a piece of kitchen sponge and AMMO Chipping (A.MIG-044) colour to add chips on the edges.
Applied decals over gloss coat, then airbrushed Tamiya XF-86 Flat Clear.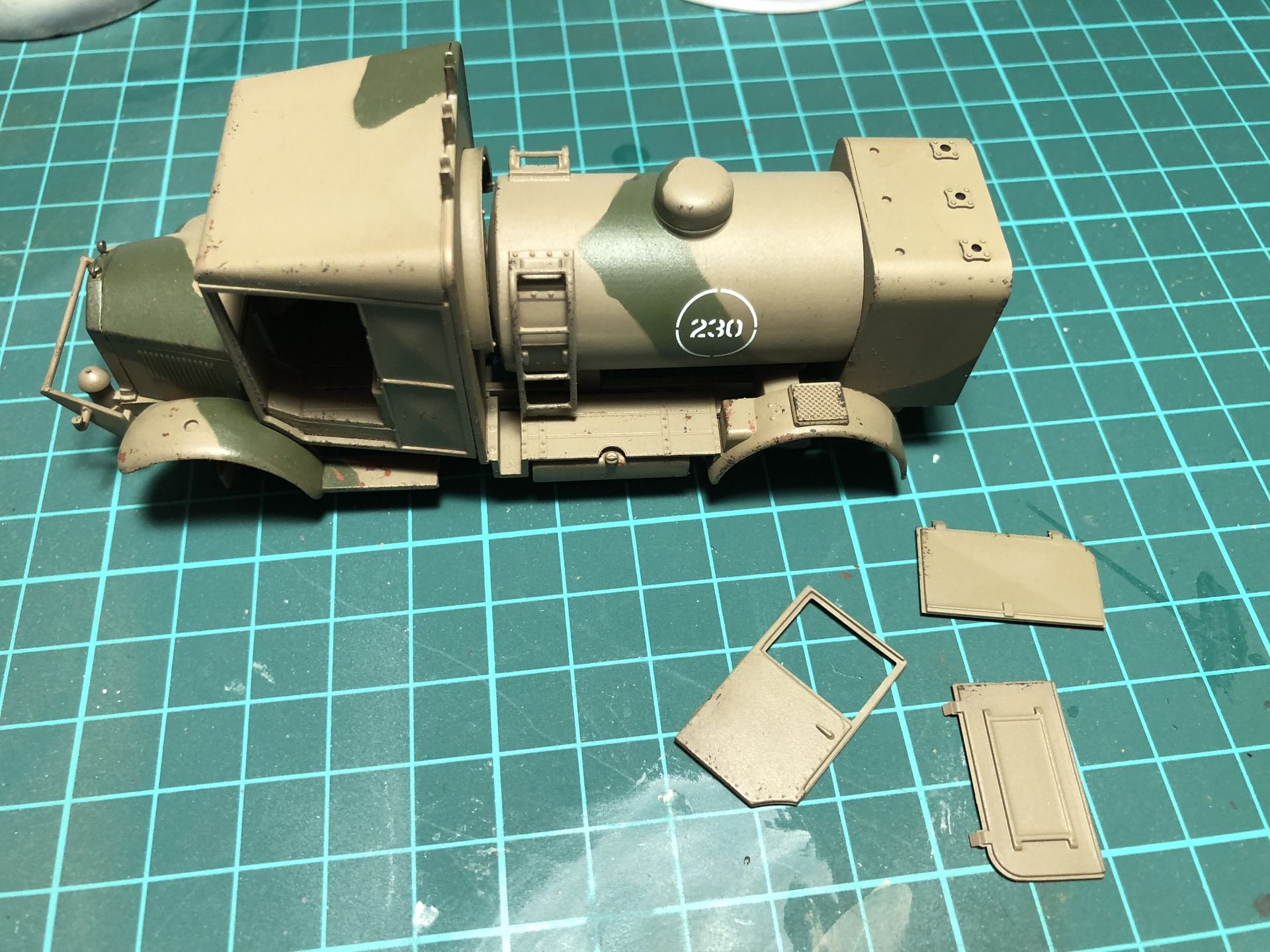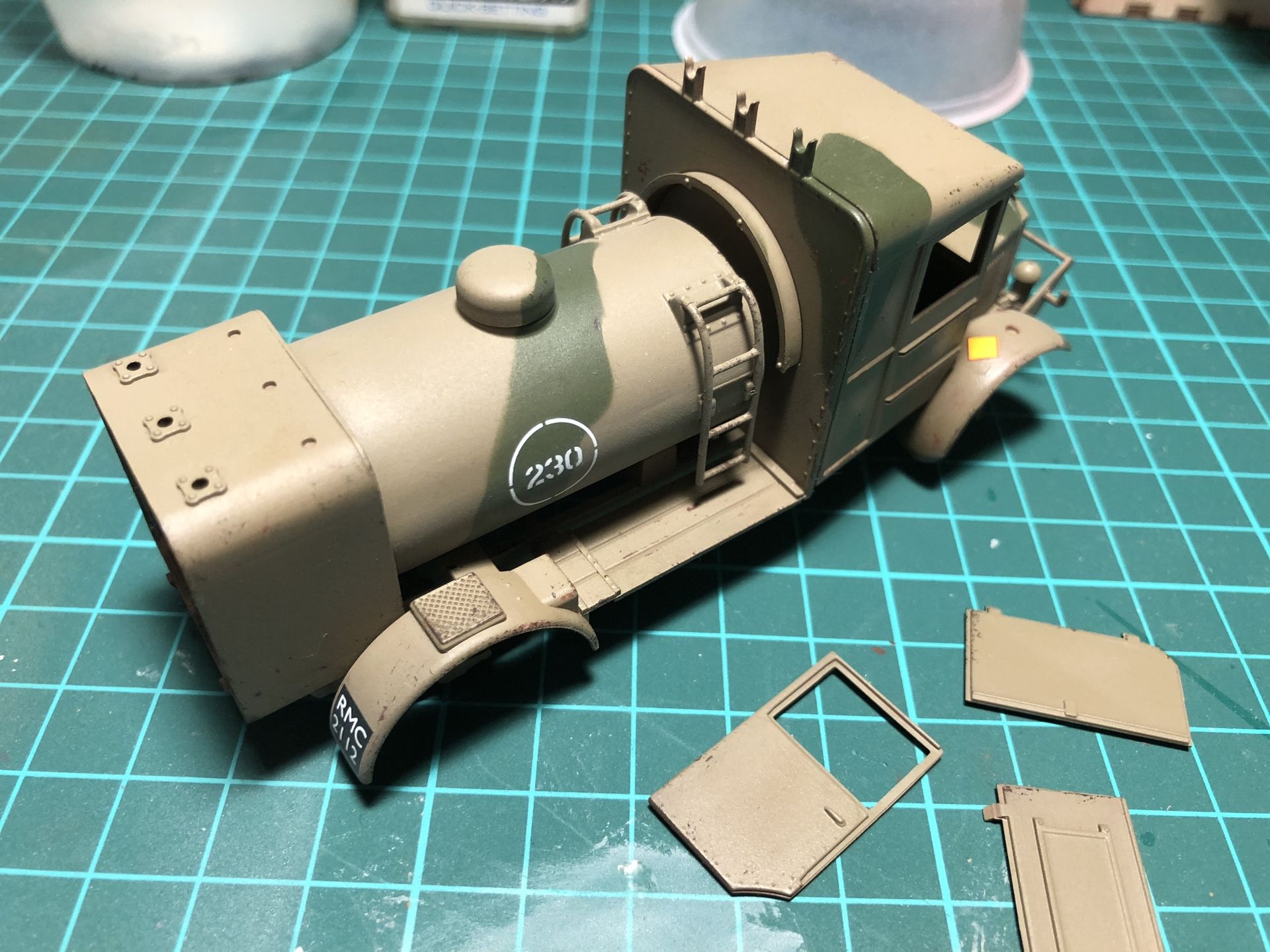 Weathered with artistic oils from Windsor&Newton and various weathering effects from AK Interactive. Initially I was quite dubious if those weathering stuff was really worth it, but it turned out to be very quick and easy to use. I totally loved it and will definitely buy more of their stuff, as it lasts forever and saves me lots of time and effort mixing stuff.
Conclusion
Another awesome modern kit from Airfix, had great time building it, and also enjoyed using AK Interactive weathering products for the first time. Overall I think I'm much more confident about weathering AFV models now, and it's much easier then I expected it to be.
Gallery